I was very very very very very fortunate to be invited to the opening night of this french musical.

Even more so coz it's a FREAKING VVIP RED CARPET EVENT!
My friend said it's a black tie thingie so i have to be in a gown.
Problem is, i cant sit or breathe in a gown.
So i decided a nice cocktail dress would be appropriate enough. Afterall, it's at the indoor stadium, not like it's at the esplanade!
Boy was i wrong. There were people who did turn up in gowns! Though most were in cocktail dresses so at least i wasn't undressed underdressed.
And i had the honour of meeting the French Ambassador and his wife, who were introduced to me by the GM of Novotel Clarke Quay. They all heard about my hijack incident so i had to relate the story all over again.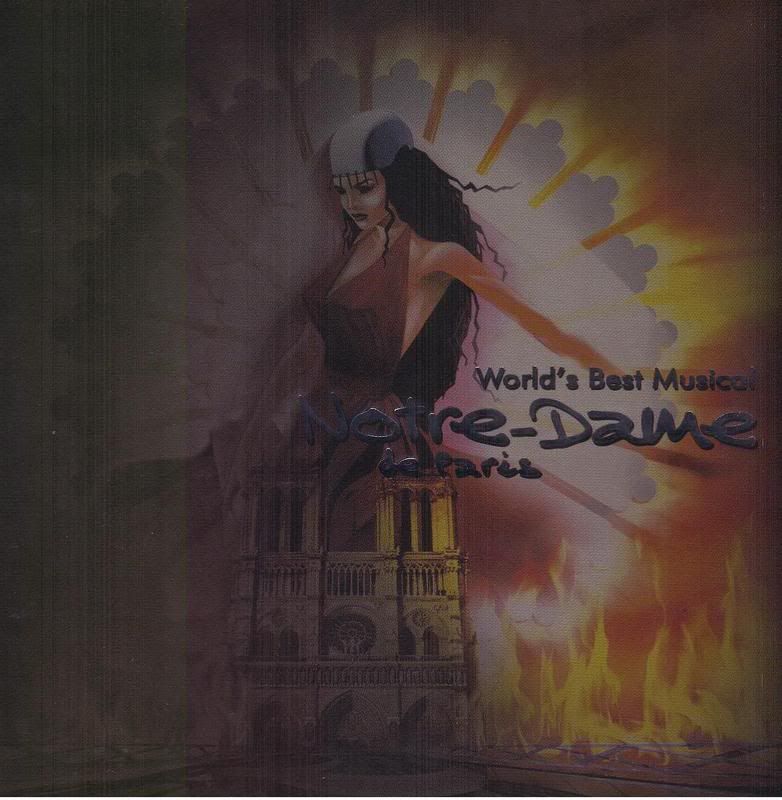 I thought i was gonna be bored since it's all gonna be greek french to me but THE MUSICAL IS SOOOO VERY VERY GOOD!
I have to admit, i knew nothing about the story of Notre Dame other than having visited the church itself, know it's a disney cartoon adapted from a classic by Victor Hugo and it has a man looking like an armadillo.
Little did i know that a disney cartoon can also be about lust and LOTS OF LUST! It drives grown men crazy enough to plot and scheme and betray each other.
There's Esmeralda, a gypsy woman, free spirited of song and dance. I don't know what's so amazing about her, since gypsies are supposed to be mysterious wanderers, dressed shabby and eccentrically talking to apparitions.
Yet she's pursued by, not one, not two not even three but FIVE MEN.
FIVE!
That's 5x more than what this pageant queen has!
There's the childhood friend who grew up with her. He seems like a good candidate since they are both shabby.
Then there's the poet who wants to make her his muse. This is cool cause then she'll be the leading actress in every one of his play.
A militia captain. Who doesn't love a man in uniform, you tell me?
The priest. THE PRIEST. Now. This is every woman's dream. Other than turning a gay man straight, to turn a man of cloth, she must be the devil in disguise, or simply heavenly.
And the armadillo, who's ugly, out of shape, outcast, King of fools and shabby, but since God is fair, he's all good inside.
So the stage is set, the story unfolds, the characters were introduced individually in their segments. Every guy wants her for themselves, nobody wants the pretty, well-to-do, high society Fleur-De-Lys.
Why ah?
Is it because bad girls have all the fun?
I also want to be bad leh.