So much has happened in this past month. I've left footprints in USA, Canada, Malaysia and Indonesia.
Exactly a month ago today, on July 1st, I embarked on a life changing holiday.
I was whisked off in a plane for more than 20 hours, with almost no knowledge of itinerary, only to know that I was headed for the West Coast and Vancouver.
What I'd thought to be a first holiday away as a young couple with Dave, turned out to be a surprise engagement plan!
And what have history taught us, time and time again, about executing any project to guarantee success?
LOCATION, LOCATION, LOCATION!
Dave did his homework extensively and chose this beautiful luxury bed and breakfast at Port Angeles, nestled in the Olympic Peninsula at the northwestern tip of the states, backdropped against the magnificiant Olympic National Park and facing the Straits of Juan de Fuca, overlooking British Colombia in the distance.
Colettes have been voted Best Place to Kiss by Fodor's and it's really not hard to see why.
The inn is managed by a hospitable couple.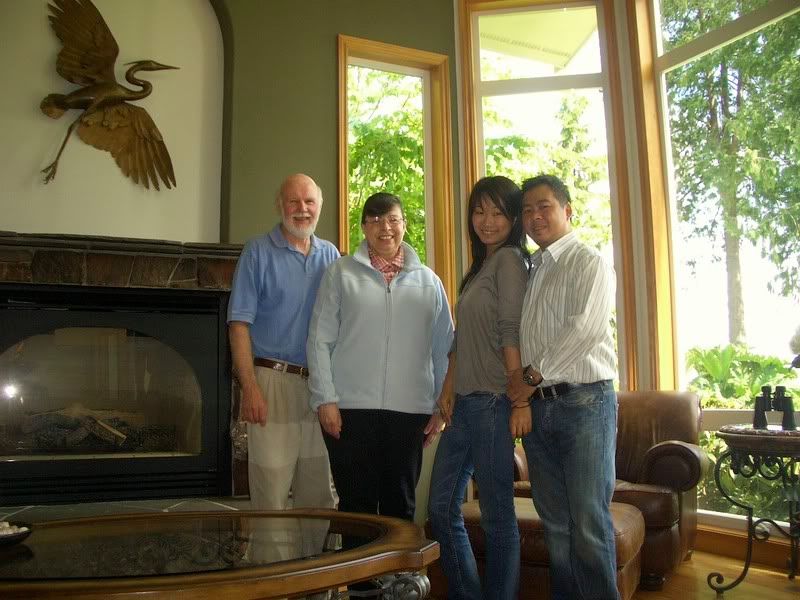 We stayed at the Iris suite and this is the view from our bed.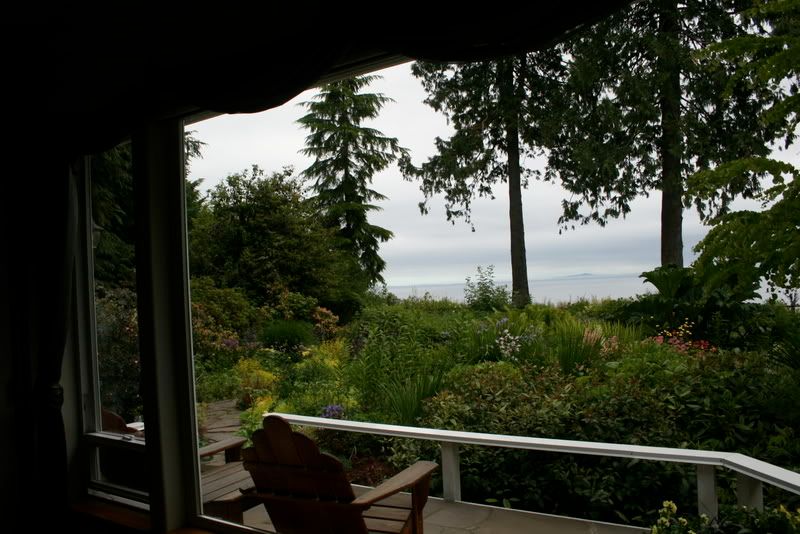 Imagine waking up to a beautifully manicured garden, with all sorts of flowers and herbs, and your own private patio to enjoy it in.

The room was GIA-NORMOUS!!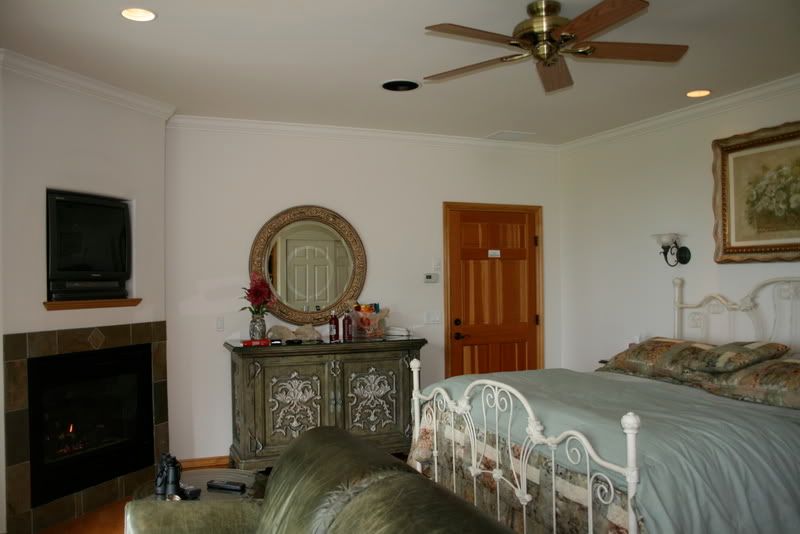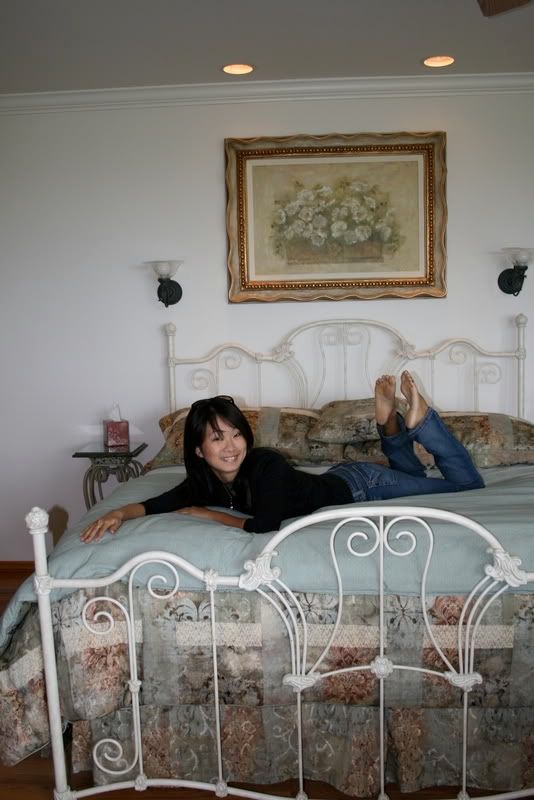 The bathroom comes with a jaccuzzi bath spacious enough for two, amenities such as lavender bath salts and body cream, no expense was obviously spared in providing the best here.

And every morning, a gourmet 3 course breakfast was prepared for us. No tacky international buffet with screaming kids and kiasu parents.

Just show up at the table 830am punctual, organic juices, hearty cereal and fruits, and get ready to be pleasantly surprised with fresh muffins coming out of the kitchen and poached eggs with smoked salmon.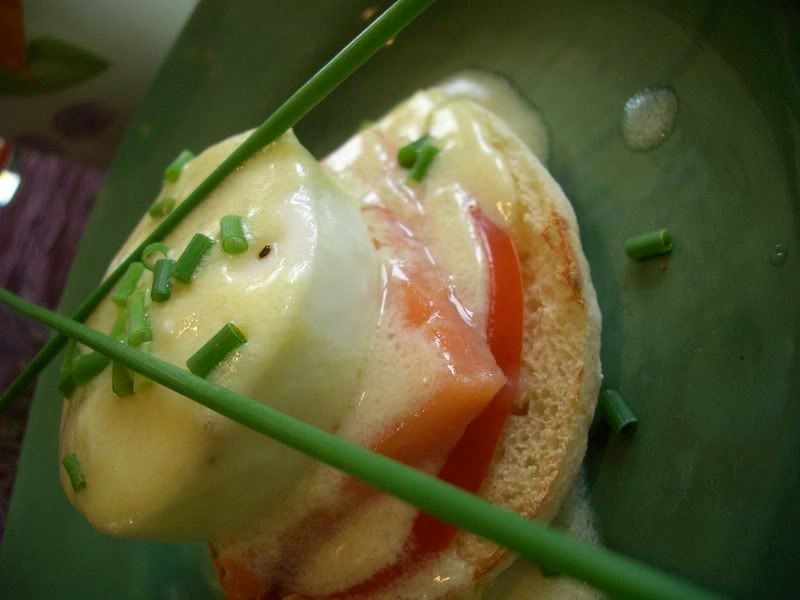 On July 4th, we spent a beautiful morning driving up into the National Park, thru extremely foggy roads to reach Hurricane Ridge, where we saw the snowcapped mountain tops and even a deer by the side of the roads.

When we returned to the inn, the innkeepers asked if we would like an evening drink, and gave us choices of red, white, champers or juices.
Do I even need a choice? Of coz champagne lah!
So we happily took our glasses and some Doritos into the garden to enjoy the fresh evening air and view of Canada in the distance.
Dave suggested taking some pretty pictures and do a Doritos product endorsement (to rival my Chipster ad), so he took my glass of champagne away and started snapping.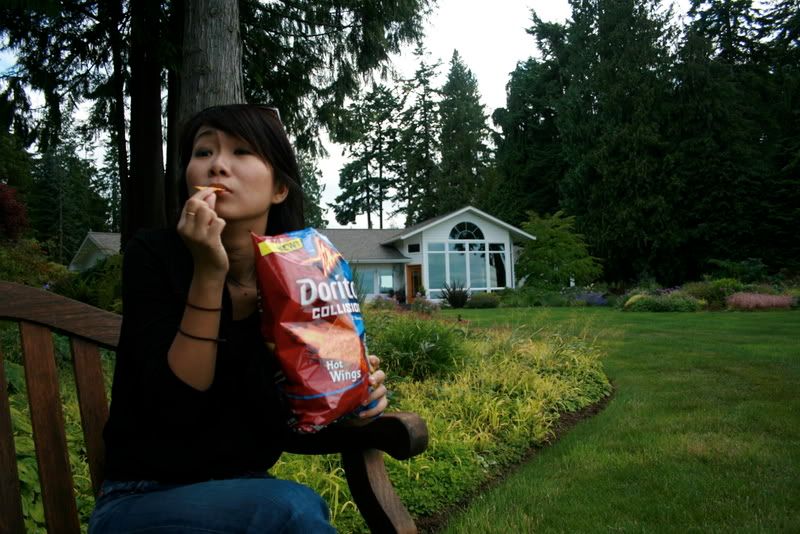 "Okok, now let's do pictures of you drinking champagne."
So i put down the bag of chips and picked up his glass of champagne next to me on the bench.
*snap snap snap*
"Eh, how about now you sip the champagne then i take photos."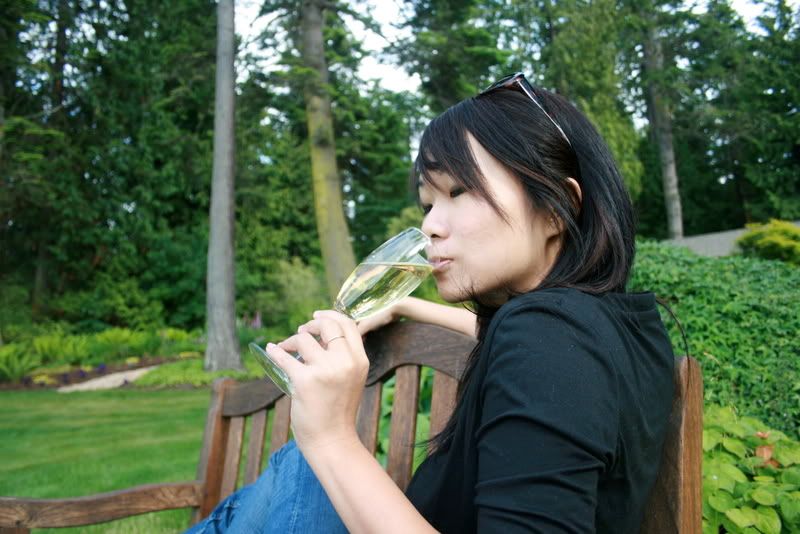 Just as i bring the glass to my lips, he suddenly exclaimed again.
"WAIT! Don't drink MY champagne! Drink from your own!"
I was just thinking "wa lau eh. this guy damn kiam ku. i know he values his alcohol alot lah but this is abit extreme right?"
Begrudingly i gave him back his glass and demanded for my own back from him.
When i was about to drink again, i suddenly stopped.
Something wasn't quite right.
My champagne was behaving funny.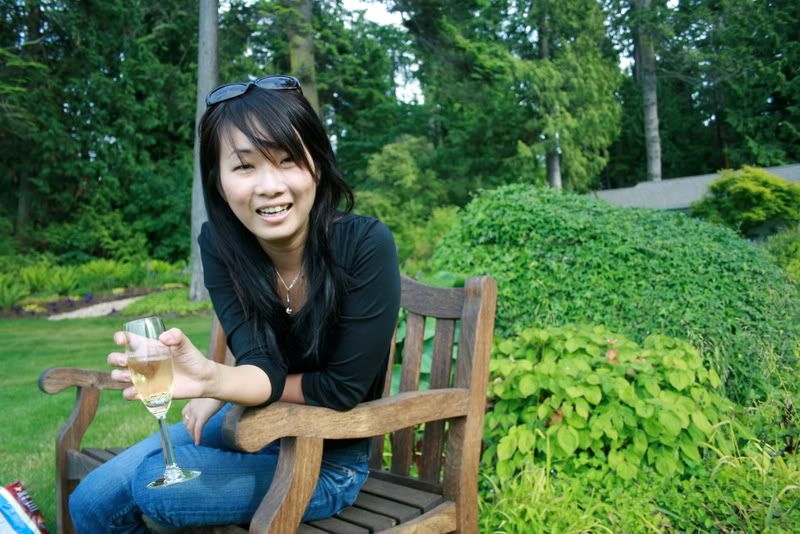 It wasn't giving me a pretty string of tiny bubbles.
The bubbles were BIG and all stucked at the bottom.
What kind of lousy champers is this? It looks like Zappel carbonated drink leh.
Then I realised.
Dave had already been on one knee since the Dorito photos!
How silly of me! I didn't realise because the bench was low and I'd just thought it was the camera angle that he needed!
And he cleverly dropped the ring into my glass which he was holding and handed it back to me in the end!
He had it all planned!
And I unknowingly helped him along by choosing champagne and also by returning his glass as he asked so he could hand me mine with the ring.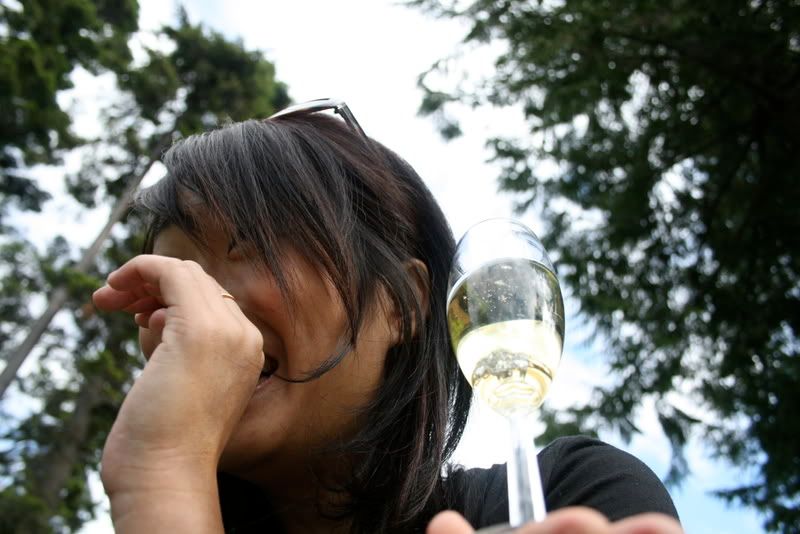 How can I possibly turn down the man who had always been an independent bachelor and has now quickly turned into someone so steadfast in love and so affirmed in his affections for me that he expresses it in the oldest form of committment possible.
He even had fireworks arranged throughout the country to mark this celebratory moment.
****************************************************************************************
Upon returning, it was the "parents meet parents" dinner.
Turned out extremely well!
And my future in-laws are so cool, they read my blog!
So mind what you say here, or you might get a nasty email from them!