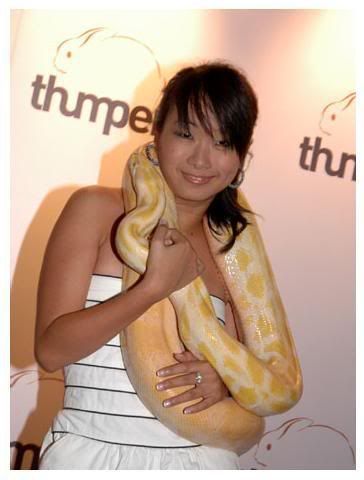 I looooove snakes.
They are one of the most beautiful creatures, in my opinion.
Never mind that they were never one of God's favorite creation and have often been protrayed as vicious. No thanks to B-grade movies like Anaconda and Snakes on a plane.
There's just something about their muscular yet sleekness, the cold smooth scales, the discerning look in their eyes and the ever so lithe flick of their tongue on your face as they squeeze size you up.
No wonder they are legendary.