Alot of Sagi birthday huh!!
Kenny my darling Sia turned a year charmer on the 27th and i turned a year wrinklier on the 30th!!
I also found out over lunch couple weeks back, that my colleauge Charmaine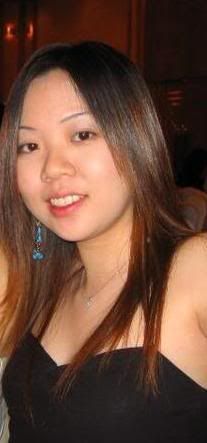 shares the same birthday as me!! except that she's 3 years late.
Had a real quiet birthday, Gene took me out for dinner after work and his friend from waaaaay back in secondary school, Dannyn, joined us for drinks.
Dannyn


being the sweet Sagi he is (dec 7th!) gave me my very first 26th birthday gift.
He handed me a brown envelope and said Happppeee Birthdaaay! Expecting a cute little card inside, i opened it to find……..
THIS!
SO GAN DONG CAN!!!!
It's not just the monetary value of the vouchers but the thought of it! my first gift!
And alot more other gan dong stuff.
Friends who remembered my birthday SMSed me, including Wen Biao from my Uni days and Kean from KL!
My eldest sis gave me a call in the morning from the USA just to wish me a happpeee birthdaaay and i arrived home to find a PARCEL of clothes and makeup from her!!!!!
Diana and Hwee made a surprise visit to my office at 630pm with a cake!!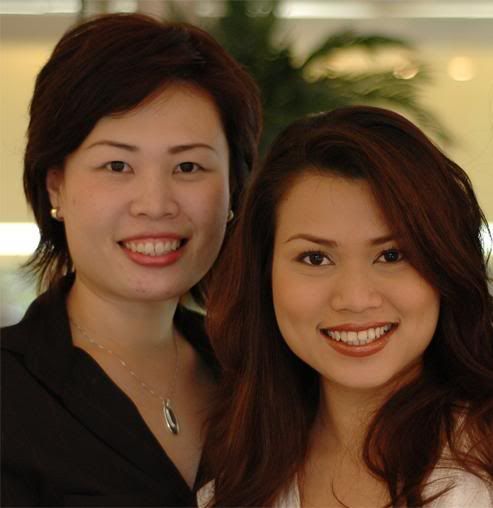 I was upstairs busy with some work and the office celebration with charmaine so when i came downstairs and saw the two of them sitting sheepishly at the sofa, like WTF ARE YOU GIRLS DOOOOING HERE!!!
And then we all burst into uncontrollable laughter, giggling like perfect blondes.
And that's how life should be like.
Surrounded by family and friends who genuinely love, appreciate and respect you for everything you are.
Happy birthday to me!!!